cocktail-recipes
Whiskey Old Fashioned
Published 2021-05-22
An old fashioned is the staple cocktail of my home state of Wisconsin, and it's a fun one to order in different bars because everyone makes it slightly differently. One of the best I've had was very clean and simple, and garnished with a green olive. Another contender for the crown used black walnut bitters and was garnished with a cinnamon stick.
The recipe below is very simple and is my go-to at home.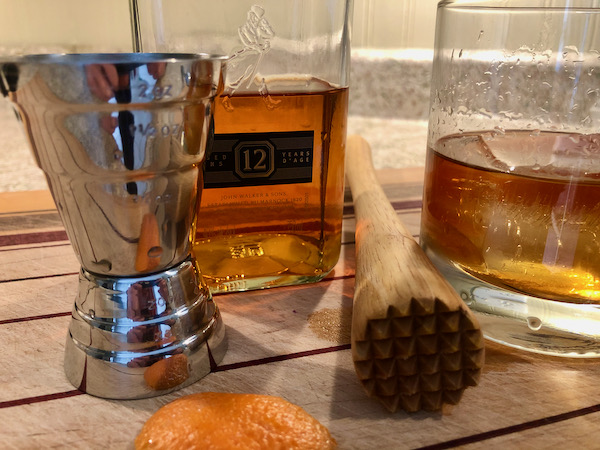 Ingredients
2oz whiskey, preferably something robust/spicy
1tsp maple syrup
orange peel
Angostura bitters
Method
Muddle orange peel, maple syrup, and 2 - 3 healthy dashes of bitters in glass. Add whiskey and stir. Add large ice cube. Optionally finish with a splash of club soda.
top