cocktail-recipes
Bourbon Sidecar
Published 2021-05-22
If I had to pick my single favorite cocktail to make at home, it might be the bourbon sidecar. The sweetness of the bourbon comes together with the zing of fresh-squeezed lemon juice and the complexity of Cointreau, and combines in a wonderfully layered cocktail that is just sweet enough without any added sugar.
Between the bourbon and the Cointreau, this one packs a punch in the alcohol department.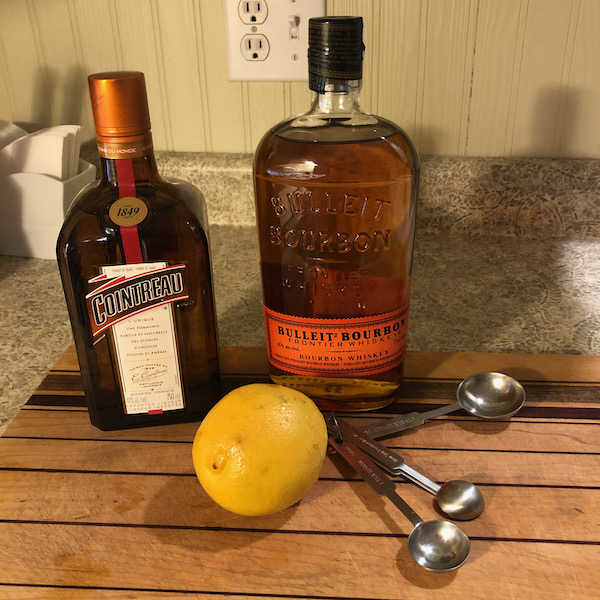 Ingredients
2 oz bourbon (I like Bulleit—it's sweet enough to pair with the lemon)
1 oz Countreau
3/4 oz fresh-squeezed lemon juice
Method
Shake all ingredients with ice, strain into a martini glass.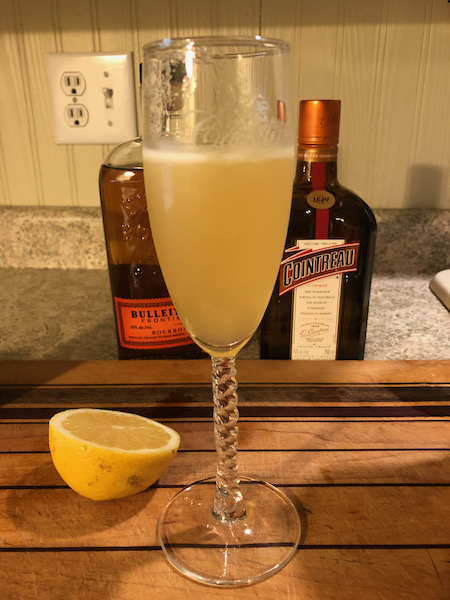 top