favorite-possessions
AirPods
Published 2020-10-04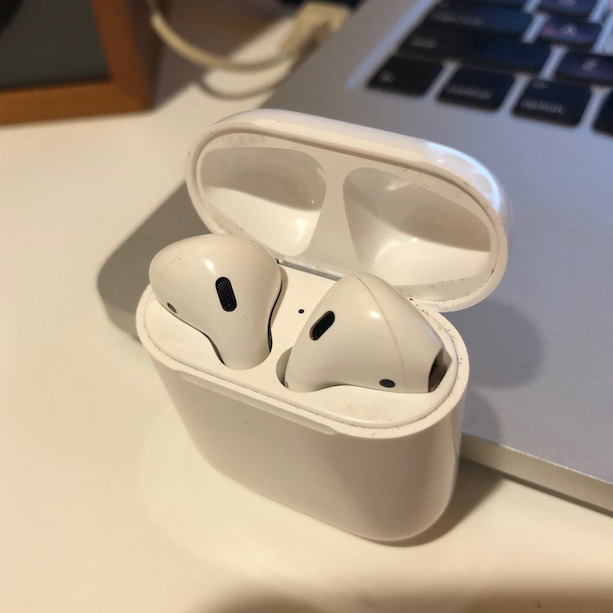 It makes me feel like a bit of an Apple fanboy to praise these things so much, but man. These may be my favorite gadget I've ever bought. I wasn't on the AirPod hype train to start with—I ended up buying these ones slightly used from a friend just to try them out, and they have become indispensable.
The case is so small and contoured, I don't notice them in my pocket. I often forget they're there, or have a monent of panic looking for them. But because of that, it's so easy to have them with me all the time.
They're so quick to pull out and pop in your ear. Quick enough that it's easy to answer an incoming call before it goes to voicemail.
They stay in well enough for jogging and working out. I've never had one fall out.
I'm often amazed by the range, compared to other Bluetooth devices I've had. It's no problem to leave my phone plugged in charging while wearing my AirPods around the house.
Siri + AirPods works remarkably well for responding to texts without taking my phone out of my pocket—usually.